Welcome to summer camp at Playschool!
Playschool Summer Camp is all about FUN! It is also a great way to stay connected with Playschool friends and teachers during the summer. We welcome new families and invite siblings or former students to attend (up to age 6).
This year, Summer Camp is a five day a week, half day program that runs for six weeks: in Redwood City from June 12-July 28 and in Atherton from June 19-August 4 (no camp July 3-7).
You are invited to sign up for as many weeks as you like.
Each week we incorporate terrific literature, alphabet and number activities, messy arts and crafts, cooking, music, outdoor games and play with lots of fun and enrichment.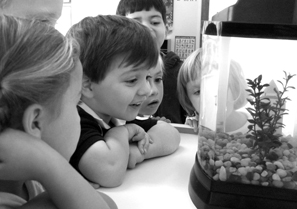 Playschool summer camp will be held at our two locations in atherton and redwood city!
Click here for information regarding Summer Camp at Holbrook-Palmer Park in Atherton
Click here for information regarding Summer Camp at Messiah Lutheran Church in Redwood City